About us
When it comes to business, nothing beats a local presence, personal service, in depth knowledge and years of experience.
Lloyd & Whyte was established in 1946 and has its roots firmly established in supporting the local community in and around Taunton and the Southwest.
The Lloyd & Whyte Group grew from 1997 via building successful partnerships with the likes of the British Dental Association but in 2021 the decision was made to launch Lloyd & Whyte Community Broking. A new division and a new dawn for Lloyd & Whyte.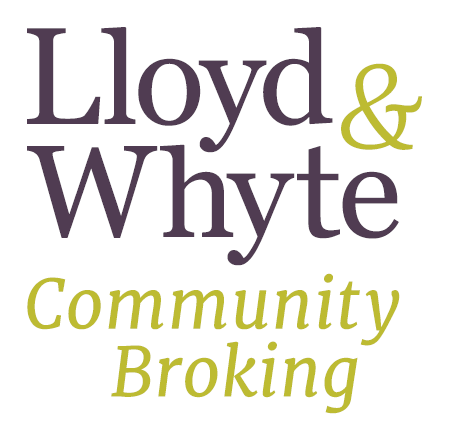 Bringing insurance back to the community
Lloyd & Whyte Community broking focuses on being local with all the advantages and benefits that offers;
Big business support with local business ethos
Local knowledge and expertise
Face to face meetings and accessibility
Personal service; not a faceless call centre
That is why we are brining likeminded independent brokers together who share the same ethos, values, and vision as the Lloyd & Whyte Group – our core business values are –
Professional, Supportive, Fun, Ambitious and Partnerships.
Our Community Broking family benefits from being part of a larger partnership of brokers, offering clients a wider range of insurance solutions, but still allowing them to deal with friendly and knowledgeable local experts. You can trust that you are in safe hands.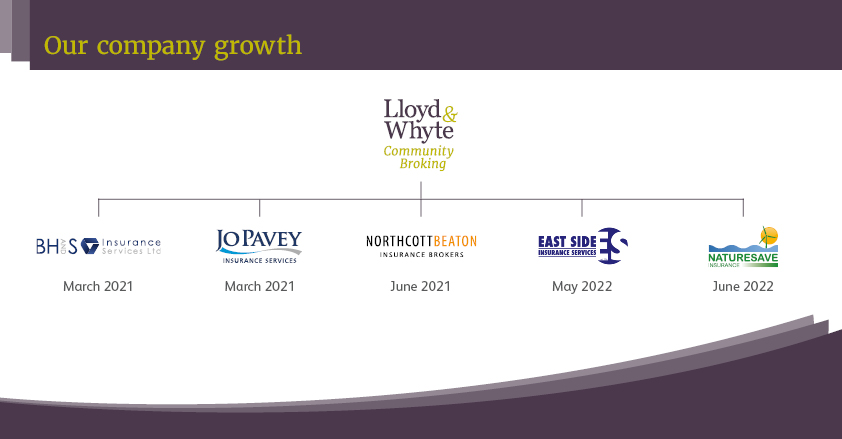 Our first acquisition was BH & S Insurance Services in March 2021, who are based in Tiverton. Our locations now include Taunton, Exeter and Swansea. Our most recent acquisition was Naturesave who are based in Totnes.
As you can see in a world that lives online – we're bringing insurance back to the community!
Proudly part of the Benefact Group
We are proud to be part of the Benefact Group – a charity owned, international family of financial services companies that give all available profits to charity and good causes.
We're built on the idea that better business, can better lives.
Each business in our group is a specialist in its field. We're united by a shared ambition to have a lasting positive impact on the communities we support, which has made us the fourth largest corporate donor in the UK1.
Find out more on the Benefact Group website.
1 DSC – The guide to UK Company Giving 2021-22.