Renovating your home? Make sure to check your insurance policy.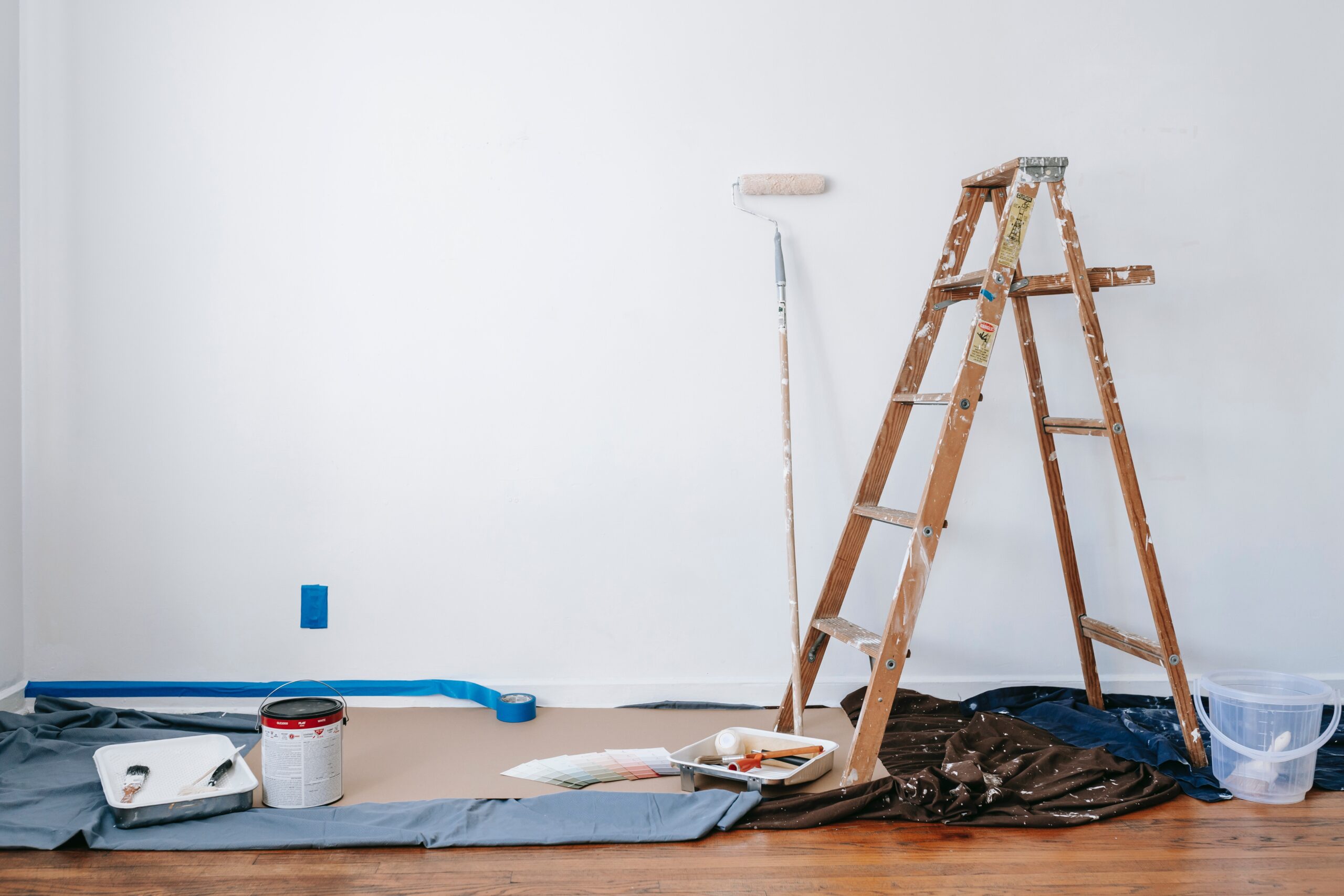 "There is no place like home" – Frank Baum
Following the fallout from the Covid pandemic, rising interest rates affecting mortgages, and the ever-increasing cost of food and fuel, people are choosing to remain in their current property. And now that summer is just around the corner, upgrading your house may be what's needed to lift your spirits after a long winter.
But did you know that structural 'facelifts' and 'cosmetic' renovations may affect your Home Insurance?
Before you rush out and replace the 1970's avocado green bathroom suite with the bespoke units, roll top bath or rain shower of your dreams, it's worth knowing that renovations and even basic home improvements may significantly affect your home insurance policy. It's not just structural 'facelift' work that will create changes to your insurance. Home improvements and 'cosmetic' changes are all considered 'home works'. If you are undertaking any projects, it's important that you check your policy to ensure you're adhering to the cover limits and requirements before you start. There are two primary factors to consider in this respect:
Will your sums insured remain adequate once complete?
Does the cost of the work and/or its nature exceed the limits provided in the policy for these projects and require you to declare them to the insurer?
It's better to be safe than sorry
Renovating your home in any way, can push the value of your home up. New, plush pure wool carpets for example, and other fixtures and fittings could increase the replacement value of your home or its contents, the new star centrepiece – the antique French chandelier – definitely will!
You will probably have the builders, plumbers, electricians and decorators accessing your home and this could affect your insurance. If you're taking off (running for the hills) when the work takes place, leaving your property unoccupied in the interim, this may also have potential implications. Whether you're embarking on minor alterations or a major overhaul, if you're in doubt as to how your project might affect your insurance, please just give us a call and let us talk you through it.
And consider this…
Even if your builder or tradespeople are insured, this may not cover your requirements. Legal cover is also worth exploring if the unthinkable happens and your builder leaves you in the lurch by failing to complete the project.
Cover all eventualities
Be aware, that if you neglect to tell your insurer about your building works, your policy could become null and void.
At Lloyd & Whyte, we endeavour to ensure the policies we recommend don't contain onerous clauses that might catch you out, but it is worth doing a quick review of your home and contents insurance cover with us before embarking on any new projects.
Many of our policies provide very generous limits for home renovation projects, often as much as £100,000, and in some cases even higher. But it is important to double check this – just in case your policy needs reviewing or your sums insured need increasing once works are complete.
Need help?
If you are an existing client we can provide you with help, guidance and suggestions to make sure your insurance works for you.
If you're a prospective client in need of advice, contact us today and we'll happily help you find a suitable insurance product.
Call Us on 01787 880338