How can we help?
Finding home insurance should be easier than it is. Comparison websites might show you the cheapest rates, but they won't help you get the cover you need or be there when you need to make a claim.
If you'd rather speak to a qualified person than a machine, you're in the right place.
Prefer to speak to an adviser? Call: 01823 250739 
Looking for Thatch Home Insurance?
Why we're different to comparison sites and direct insurers: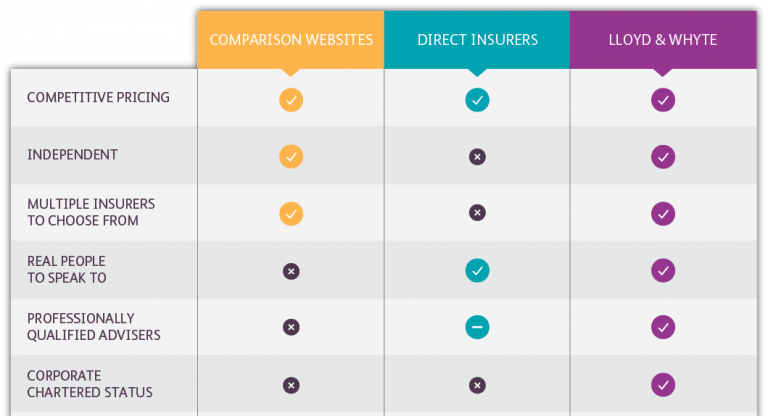 Already insured with us? 
If you already insure your home with us, don't be afraid to get in touch even if you're not due for renewal:
If you're planning to have contractors in your home for more than a day, you need to let us know. Simply complete and return a copy of our minor works questionnaire to info@lloydwhyte.com
Find out how we can help you simplify your life by helping you with your other personal insurance policies through our Lloyd & Whyte ONE service
Looking for a way to simplify your insurance
All your insurances under one roof; the Lloyd & Whyte ONE roof…
ONE renewal date
ONE monthly or annual payment
ONE point of contact
ONE qualified adviser
ONE document pack
Find us on Social Media
You can also keep up to date by following us on social media.