Our credit and debit card processing is arranged through Worldpay.
Discover the benefits
Service from the UK's leading Payments Provider1
Upfront and simple pricing
Advanced fraud protection to ensure you and your patients are secure
Business savings with Worldpay Benefits Club2
Monday – Saturday next day terminal replacement3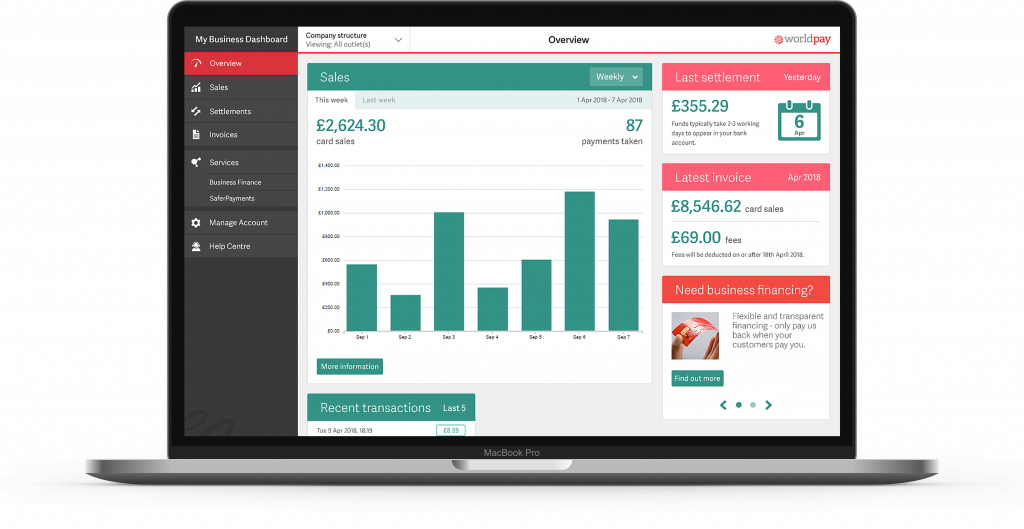 Worldpay also offers an online business Dashboard, which enables you to see a full breakdown of your business activity in real-time to manage, track and monitor your growth. You can also view your invoices and see when funds will land in your account:
Whether it's access to the latest payment technologies or insights to help your business, Worldpay has everything you need to help your business grow.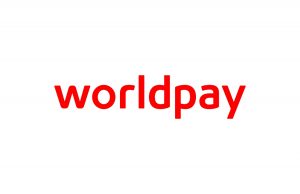 What are you waiting for?
Find us on Social Media
You can also keep up to date by following us on social media.
1Source: Nilson Report June 2017
2Business savings with Worldpay Benefits Club, save up to 5p a litre on petrol and diesel, save up to £500 on premium website design and build, plus access to Apple's corporate store.
3Orders on Saturday have to be placed before 3pm for Monday delivery.
Worldpay (UK) Limited (Company No. 07316500 / FCA No. 530923), Worldpay Limited (Company No. 03424752 / FCA No. 504504), Worldpay AP Limited (Company No: 05593466 / FCA No: 502597). Registered Office: The Walbrook Building, 25 Walbrook, London EC4N 8AF and authorised by the Financial Conduct Authority under the Payment Service Regulations 2017 for the provision of payment services. Worldpay (UK) Limited is authorised and regulated by the Financial Conduct Authority for consumer credit activities. Worldpay B.V. has its registered office in Amsterdam, the Netherlands (Handelsregister KvK no. 60494344). WPBV holds a licence from and is included in the register kept by De Nederlandsche Bank, which registration can be consulted through www.dnb.nl.
Lloyd & Whyte Ltd are not regulated for credit and debit card processing.