Socially Responsible Investing | How can you make a difference?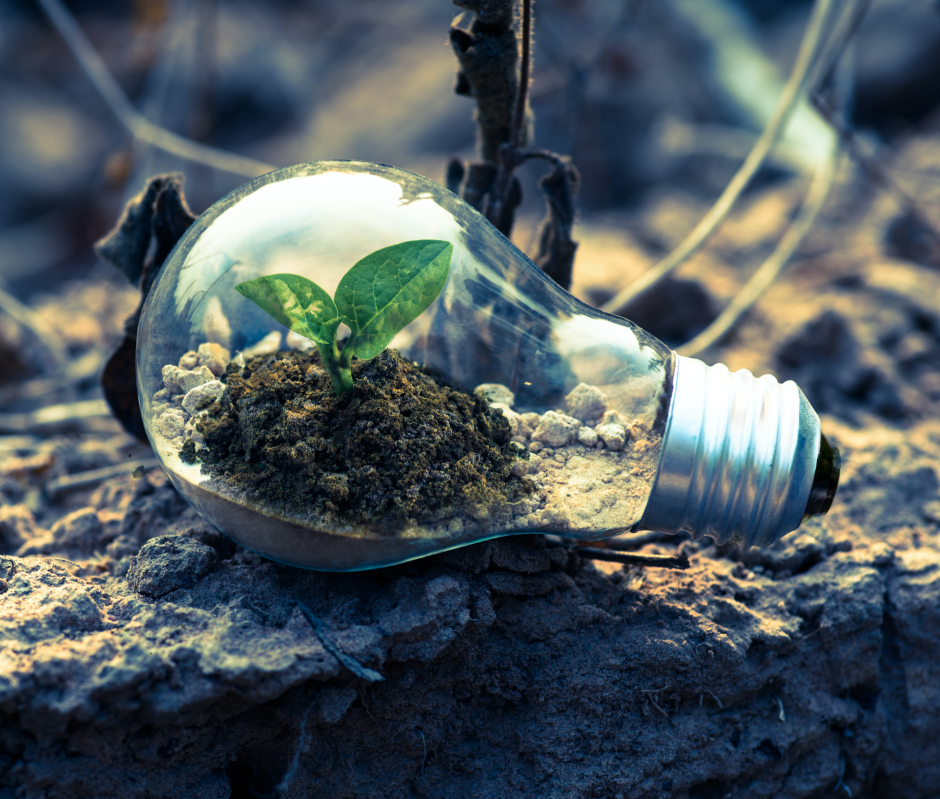 You might have reached a point in your profession where you are doing well and your profits are healthy. Or you may be starting out in your career, and you'd like to explore your options surrounding investments and future finances. Perhaps you have heard of Ethical Investing, Socially Responsible Investing (SRI) or Environmental, Social and Governance Investing (ESG) and thought this is a niche market and not applicable to you. Or perhaps you have been wondering how to invest in companies that ethically align to your values and goals, but you weren't sure how to do this. If this sounds familiar – read on.
Climate change, pollution and geopolitical conflict, along with sky-rocketing food and fuel prices have resulted in people becoming increasingly aware of the fragility of the earth, and many want to act in a way that helps. Both seasoned investors and younger people are increasingly more aware of the power of their pound coin and turning to socially conscious and ethically centred investment opportunities.
The rising popularity of Ethical Investing
Recent data shows that 68% 1 of people in the UK would choose sustainable investments if they had the chance, with numbers rising to 70% 2 of women, 74% 3 of millennials and 77% 4 of people with over £25,000 5 of investable assets interested in this form of investing. That's a high percentage of UK investment funds!
The latest Investment Association's published UK figures for April 20216 showed a continued rise in ethical investing with responsible investment funds receiving a net retail inflow of £1.6 billion 7, and responsible investment funds under management coming in at £72 billion.8
What is Socially Responsible Investing and Ethical Investing?
These methods of investing link your ethics with your finances and can even offset any negative ways that your lifestyle or work impact on the world, such as frequent flying or using plastics. For example, one of the most powerful ways you can facilitate positive change is by cancelling out your carbon footprint by investing in clean technology.
The following examples are just a few ways in which you can choose Ethical Investing and/or SRI to use your funds to create positive change and stay true to your values without compromising on return.
These are some of the ways you can practice Ethical Investing.
Socially Responsible Investing (SRI)
Socially Responsible investing looks at the broad picture of how and where you invest, rather than looking at avoiding or including certain business or business practices. It looks to achieve capital growth whilst supporting inclusive economic developments by investing in more environmentally and socially responsible business practices. This means that in some cases certain business types will not be used within a portfolio, such as arms or certain petrochemical companies, but in other cases, proactive and forward-thinking companies who are looking to change and develop could be. Sustainable themes such as healthcare, social housing, financial inclusion and education, the circular economy and renewable energy will all form the core of the investment.
In some instances, companies are invested in to help provide access to the investment boards so that shareholder activism can be used. This provides the shareholder the ability to influence corporate decision making, policies and behaviours which either improve the success of the company or steer management into making more ethical and socially conscious decisions.
Environmental, Social and Governance Funds (ESG)
ESG tends to work on looking at what businesses are currently doing. Do they meet set criteria already and if so, can they be included within a portfolio? ESG takes a broad view on the investment opportunities and options available to you. It looks to deploy or invest in businesses which are already implementing good practices, and businesses that have future policies which are shaping their business model in a positive way, such as oil companies which are investing heavily in green energy in an attempt to move away from oil production more quickly. There will be a 'buy' or 'avoid' list but will still look to work within similar areas and opportunities.
Your first step starts here.
Lloyd & Whyte's Independent Financial Advisers are here to offer you expert advice on Ethical Investing.
Lloyd & Whyte are proud to be part of the Benefact Group – a charity owned family of financial services companies that give all available profits to charity and good causes. The Benefact Group is the fourth largest corporate donor in the UK.9
Need help?
If you would like to explore your options regarding ways that your money can make a difference, we're here to help.
Email: info@lloydwhyte.com
Book a financial review
1 – 5. Page 19: https://assets.publishing.service.gov.uk/government/uploads/system/uploads/attachment_data/file/834207/Investing-in-a-better-wold-full-report.pdf
6 – 8. Page 22: http://www.gsi-alliance.org/wp-content/uploads/2021/08/GSIR-20201.pdf
9.https://www.dsc.org.uk/publication/the-guide-to-uk-company-giving-2021-22/
Lloyd & Whyte (Financial Services) Ltd are authorised and regulated by the Financial Conduct Authority. Registered in England No. 02092560.  Registered Office: Affinity House, Bindon Road, Taunton, Somerset, TA2 6AA. The value of investments can go down as well as up and you may not get back the full amount you invested. The past is not a guide to future performance and past performance may not necessarily be repeated. If you withdraw from an investment in the early years, you may not get back the full amount you invested. It is important to take professional advice before making any decision relating to your personal finances. Information within this article is based on our current understanding of taxation and can be subject to change in future. It does not provide individual tailored investment advice and is for guidance only.  We cannot assume legal liability for any errors or omissions it might contain.