What to do in the event of an escape of water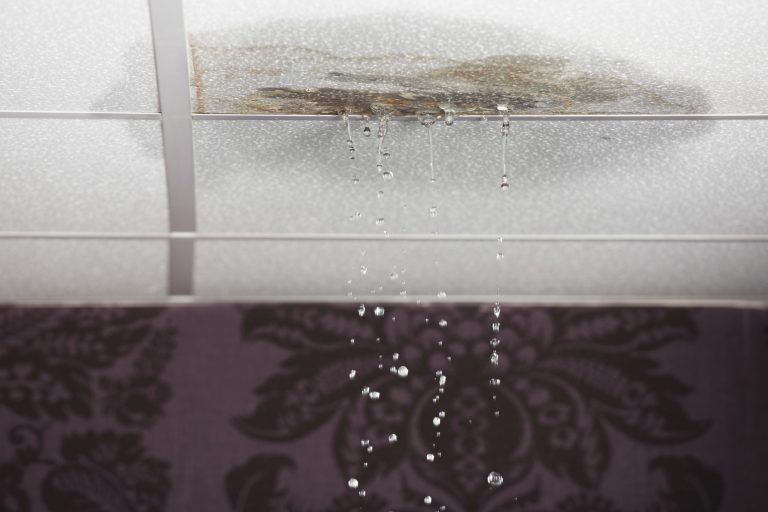 If your practice is unfortunate enough to have a burst pipe or leaking appliance in the building, then there are things you need to know before you make your escape of water claim.
Water is water right? Wrong! An 'escape of water' is different to flood damage, which an insurer would classify as being caused by events outside of the premises such as a river bursting its banks, torrential rain or seawater breaching coastal defences. Escape of water (EOW) is an inside issue.
Naturally you want your claim to be handled quickly, sympathetically and efficiently, but you also want to ensure that it is paid out in full. 'Escape of water' losses are one of the biggest areas of exaggeration and fraudulent claims; IFIC Forensics estimate that EOW claims represent approximately one in eight fraud claims. Therefore it's no surprise that underwriters are naturally cautious, diligent and rigorous in their approach to such applications.
Here's how to navigate those choppy waters.
Make a call – make safe
Upon recognising an EOW notify your insurance company immediately. Many have a 24/7 emergency claims line to call. Make sure you have read your policy documents before you call, so you know what is covered. Your first priority should be to secure the building and turn off the water.
It's your legal responsibility to mitigate against any further damage or loss. Insurers normally expect you to deal with the leak, with a view to reimbursing your costs later. You can therefore instruct electricians and contractors to make your building safe as long as the costs are appropriate, but only carry out essential remedial work. If there is no immediate danger, you should wait for your insurer's approval to carry out any works. This gives you the time to fully investigate your options and take time to research your claim.
Appointment of emergency contractors.
You can engage suitable qualified contractors to carry out any immediate emergency works. This may include:
Salvaging and safely storing anything that isn't too badly damaged
Stripping out all damaged materials, such as carpets, blinds, equipment, chairs, plaster and ceilings
Installing drying equipment
Treating timbers to safeguard against rot
Checking for the presence of asbestos
Making the property safe
But be aware that your insurers may not agree to pay for this work until they are happy with your claim.
React in haste-regret it later
Don't rush in and make impulsive decisions without considering the long term implications and hence costs involved. Take it one cautious step at a time to make sure that it's the most appropriate course of action as well as the most economical:
Method of repair – be meticulous in choosing your contractors for repairs. Pay attention to their expertise and qualifications. Get references and check that they are charging appropriate rates. Get 2 or 3 quotes.
Recovery – consider if drying out the affected area is more appropriate than stripping out the damage.
Alternative accommodation – is the building unusable or is the damaged area merely "inconvenient" e.g. can a temporary staff kitchen be installed?
Back-up plan – perhaps you could utilise the Lloyd & Whyte emergency mobile healthcare clinic
Repair vs Replacement – with improved repair services available, is replacement always the best course of action?
Subrogation – is there a third party involved in your situation? Most insurers have a legal right to pursue a third party, suing them to recover losses they have had to cover. So your insurer may pursue your ineffective plumber to recover their costs paid out to you.
Cost control – is there effective supplier control? Do your suppliers understand the way in which your insurer wants to work and are lines of communication and responsibility clearly defined to avoid misunderstanding.
Feedback – is there an effective and consistent audit system in place, keeping tabs on what is being done.
Loss Assessor
One of the add-on benefits we can offer with your policy is support through specialist firm Lorega a UK assistance insurance managing general agent, with underwriting capacity provided by A+ rated insurers. As loss assessors they act on your behalf, handling the whole claims process, for claims over £5,000. Lorega provide friendly advice, practical help and solutions needed to get you back up and running when the unexpected happens.

The cover they provide includes:
Expert loss adjuster for to help prepare, negotiate and settle insurance claims in excess of £5,000
Personal attendance of expert loss adjuster
Preparation of an itemised claims schedule for submission to the insurers
Appointment of surveyors, engineers, builders, contractors and tradesmen
Preparation of schedules of the increased loss incurred by you and any other business interruption loss
Negotiate interim payments where necessary
Negotiate where possible with the insurers and their appointed loss adjusters, settlement on your behalf
Excludes:
Claims less than £5,000 or the policy excess, whichever has been selected or any uninsured losses
Subsidence, heave and landslip
Personal property
Personal injury, product, public or employers liability claims
Marine, aviation and motor
Losses incurred outside of the United Kingdom
In contrast, a Loss Adjustor works on behalf of the insurance company. The Loss Adjuster will assess the damage as well as asking you pertinent and searching questions about the cause of the damage, your claims history, policy conditions and disclosures.
Make any claim for lost or damaged contents as detailed as possible, with accurate replacement values. The Lloyd & Whyte practice contents calculator helps you to estimate what value of cover you need, room by room, to enable the appropriate sum-insured to be set when a policy is taken out. A worthwhile preventative endeavour that ensures you have adequate cover in the first place and facilitates a simpler application and assessment should any subsequent claims be necessary.
Best foot forward to a watertight claim
Here are steps you can take to help make the claims process smoother, increase your chances of a successful pay-out and also keep your claims cost down.
As with healthcare, prevention is better than cure and to avoid potential issues in the first place or arousing suspicion for any subsequent genuine claims, make sure that your property is well maintained and repaired. Practices kept in a poor or overall bad state of repair may look suspicious and hence initiate further claim investigation and validation.
Take photographs of any damage such as damaged fittings, pipework or ceiling plasterboard and provide these in a timely manner- date stamped if possible.  Do not dispose of any evidence and be open to any inspections requested.
If you have employed contractors to undertake emergency repairs, make sure they are qualified and you have the relevant documentation to show, such as a specification of work undertaken and their invoices.
Store evidence safely. It is advisable to keep receipts in a fire and waterproof file to simplify cost assessment should the worst happen.
Your insurance company has a responsibility to return your property to the same condition as it was before the leak. To check that you have adequate cover or discuss how to "waterproof" your practice call us on 01823 250700.