More than just another financial company
18/05/2022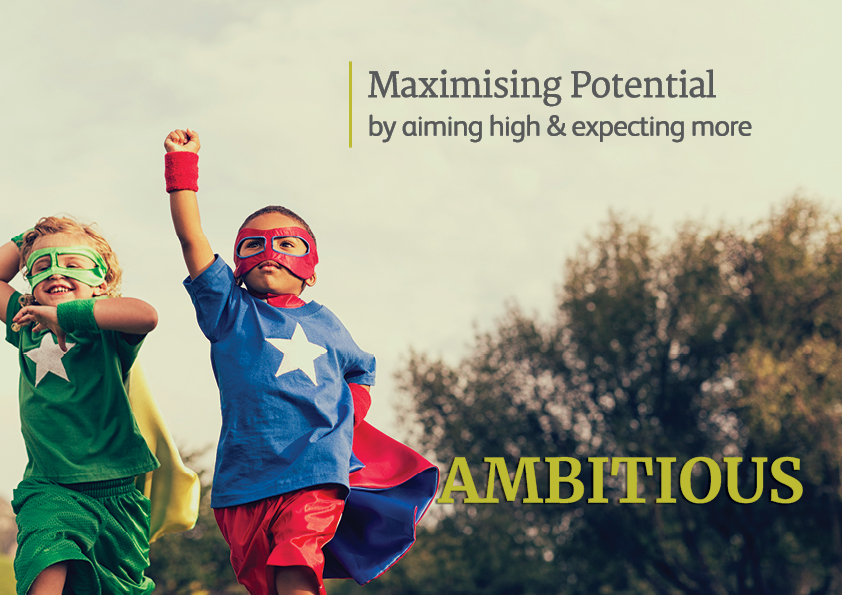 Lloyd & Whyte provide a wide range of financial services and insurance products tailor-made to fit our clients' needs and expectations.
Our experience in financial services helps our clients build a financial plan to suit their goals and objectives. We offer specialist insurance for individuals and corporations such as cyber insurance, practice insurance, home and motor insurance, commercial property and vehicle insurance that makes sure our clients receive the cover that suits their individual requirements.
But what sets us apart from other financial and insurance companies?
Charitable giving
The Benefact Group is our grandparent company and our parent group Ecclesiastical is part of the Benefact Group family. The Benefact Trust owns the Benefact Group, an international family of financial services companies who are focused on giving all their available profits to charitable causes. The Benefact Trust has been giving to charitable causes and community projects for over 135 years. In a December 2020 report, Ecclesiastical was the fourth 1 largest corporate giver in the U.K. having contributed £32.5 million to good causes. 2
In safe hands
We're trusted and respected for our integrity and dependability, professionalism, knowledge of the market, and years of experience. We're also a friendly and approachable bunch! Our five core business values are Professional, Supportive, Fun, Ambitious and Partnerships.
Lloyd & Whyte Financial Services are Corporate Chartered Financial Planners, authorised and regulated by the Financial Conduct Authority (FCA). Lloyd & Whyte Ltd. are Chartered Insurance Brokers, awarded by the Chartered Insurance Institute (CII). Our chartered status (financial companies don't have to have 'Chartered' status) means we provide high quality financial services, and conduct business to professional and transparent standards.
What we are known for
There are many aspects of our business or 'strings to our bow', so we have segmented the business to make it easy for existing and prospective clients to easily choose the service or product they need.
If you are a Lloyd & Whyte client, you can access our Lloyd & Whyte (Financial Services) and talk to one of our Independent Financial Advisers regarding your retirement, pension plans, and much more.
Lloyd & Whyte Financial Services
 Lloyd & Whyte offer financial plans designed for your individual needs (we look after £175 million Funds Under Management). We help with pensions and retirement planning, mortgages, health care, Estate Planning Services including Wills, Lasting Powers of Attorneys and Trusts, ethical investments and much more…
Our experienced and empathic Independent Financial Advisers build up a picture of you as an individual, to provide recommendations that suit your goals, dreams and aspirations.
Lloyd & Whyte Affinity General Insurance
This sector of Lloyd & Whyte provide specialist personal, family and practice insurance for healthcare professionals such as doctors, dentists, vets, pharmacists and many more. For every healthcare profession we cover, we're affiliated with the relevant professional associations such as the British Dental Association, British Medical Association and the Pharmacists Defence Association. We've provided financial services to these associations and their members for over 20 years.
Lloyd & Whyte Heritage
We provide insurance for the niche market of thatched, listed and high value properties; buildings that aren't often covered by traditional home insurance. We address all aspects of maintaining a thatched property; being prepared for the challenges of living in a listed or historical building; and high value homes with high value contents ranging from art, antiques and jewellery, to wine, watches and state-of-the-art technology.
Commercial property & transport
Mi Property is a specialist insurance provider of landlord insurance, property portfolio holders and managing agents.
Business Choice Direct (BCD) is an insurer of commercial vehicles, such as courier, van, taxi, fleet and haulage. It also offers cover for convicted drivers and impounded vehicles.
Community Broking
A relatively new aspect of our business, dedicated to offering a professional yet personal service to private and commercial clients in the south of England.
Health & Wellbeing
Wellbeing Matters offers a range of health and wellbeing products and services for individuals and organisations, designed to keep you healthy as well as your finances.
… and last but definitely not least…
Membership Plans Ltd. helps dental practices increase customer loyalty and make their services accessible and easy.
What else do we offer?
We insure organisations and items that other insurers aren't always 'sure' about.
Caterham Cars – hand-built 'kit cars' which are lightweight and super-fast but can be a nightmare to insure.
National Operatic and Dramatic Association (NODA) – we insure all aspects of amateur dramatic societies.
Whether you are looking to plan your financial future with our trusted professionals, insure your practice or property, or get advice from pensions to pet insurance – Lloyd & Whyte are here for you.
If you're already a client, all our services across the Lloyd & Whyte Group are available to you, whether it's insuring your home, car, holiday or premises (both personal and business), or getting advice on your mortgage, pension, private medical insurance or any other aspect of your finances.
We're here to help.
Contact us on 01823 250750
or
Complete our enquiry form. We'll be in touch soon.
What matters to you, matters to us.
https://www.dsc.org.uk/wp-content/uploads/2021/01/DSC-UK-Company-Giving-2021%E2%80%9322-Look-Inside.pdf
https://www.dsc.org.uk/wp-content/uploads/2021/01/DSC-UK-Company-Giving-2021%E2%80%9322-Look-Inside.pdf
Lloyd & Whyte (Financial Services) Ltd  are authorised and regulated by the Financial Conduct Authority. Registered in England No. 03686765.  Registered Office: Affinity House, Bindon Road, Taunton, Somerset, TA2 6AA.  Calls may be recorded for use in quality management, training and customer support. It is important to take professional advice before making any decision relating to your personal finances. Information within this newsletter is based on our current understanding of taxation and can be subject to change in future. It does not provide individual tailored investment advice and is for guidance only. Some rules may vary in different parts of the UK; please ask for details.