What effect does inflation have on your pension and inheritance plans?
14/02/2022
As inflation continues to rise we are all feeling the bite1 – our pounds just aren't stretching as far as they used to. Knowing how best to rejuggle one's monthly outgoings during challenging times can be testing. For example, Covid led one in 102 workers to either stop saving into their pensions or reduce their contributions. But is the pausing of your contributions to your pension scheme a wise move? Do you know what effect this will have on your pension long term? And is this the savviest thing to do when it comes to inheritance and pension death benefits?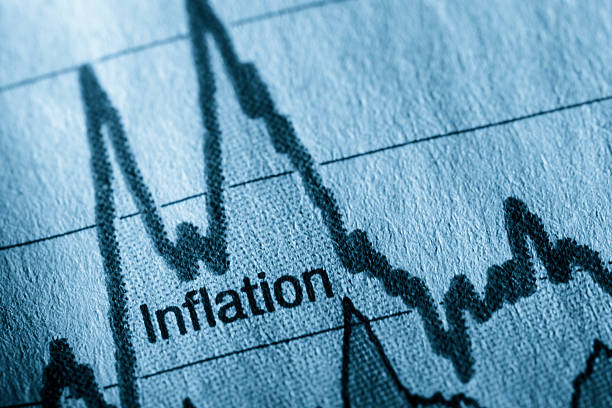 Likewise, if you are trying to be Inheritance Tax astute and pass on more to your family, understanding the death benefits of your pension and having legacy planning in place (whilst knowing how to make the IHT Nil Rate Bands work in your favour) is really important. Ultimately, stopping your pension contributions may not be wise…
What happens if I stop paying into my Money Purchase Pension?
If you were thinking of stopping your pension contributions, not only are you are at risk of missing out on valuable retirement benefits (as well as increasing the value of your pension pot) but also key benefits such as tax relief, employer contributions and death benefits. It may be possible to lower your monthly contributions to ease cash-flow if money is getting tight, we would advise that you speak to your IFA (Independent Financial Adviser) for further assistance on this.
What are Pension Death Benefits and how do they relate to my pension?
Many pension schemes can pay a variety of benefits including death benefits to chosen nominee(s)/successor(s) on the death of the pension scheme holder (and subsequently the death of these chosen successors). What this means is that if the pension holder dies, their pension can pass to someone else, and if they don't spend all the money, it can pass on through the generations.
You can nominate the person or people you would like to receive your pension on your death by completing an Expression of Wish form.  This form gives the Pension Trustees guidance as to whom should receive your pension. You can update and change this as frequently as you want, which gives you flexibility through the changes in your life & circumstances.
Completing the Expression of Wish form also gives your beneficiaries a choice on how they receive the benefits whether that's as a lump sum, as a regular income, or as a fund they can access in the future whenever they want. It's important to ensure your pension provider supports nominee & successor pensions as not all of them do.
How your beneficiaries receive the money and any potential tax liability is dependent on your age when you die, under age 75 and the money is tax free, after 75 and it will be taxed on the recipient as income – with some careful planning this can be managed in the most tax efficient way.
It is worth speaking to your IFA about the selection of your chosen beneficiary – strategic intergenerational planning can make a huge difference when it comes to the payment of inheritance tax.
So, what effect does inflation have on my pension?
The money you have invested in your pension will in turn be invested. The money isn't shielded from inflation, but pensions usually and historically grow faster than inflation rises. For example, in the period of 2015 to 2019 pension funds grew by an average of 7.4% whereas inflation over the same time period averaged at 1.53%3 as always, the money invested into your pension is a longer-term investment which should4 ride out any potential short term storms in the stock market.
How best should I juggle my outgoings during tough times?
The advantage of having an IFA is that we are able to lend our expertise for this very situation.  If you are looking to adjust your monthly expenditures we will be able to look at the broader picture, discuss your investment portfolio with you, and work out a strategy together. 
https://www.bbc.co.uk/news/business-60050699
https://www.ft.com/content/3c4601c9-9016-4dfd-b22f-c8497fe8ba15
https://www.pensionbee.com/blog/2021/november/how-does-inflation-affect-pensions#:~:text=Inflation%20erodes%20the%20value%20of,your%20money%20in%20a%20pension.
Please note that investments in Stocks & Shares are not guaranteed and can fall in value as well as rise. Ultimately you could get back less than you invest.
It is important to take professional advice before making any decision relating to your personal finances. Information within this newsletter is based on our current understanding of taxation and can be subject to change in future. It does not provide individual tailored investment advice and is for guidance only. Some rules may vary in different parts of the UK; please ask for details. We cannot assume legal liability for any errors or omissions it might contain. Levels and bases of, and reliefs from taxation are those currently applying or proposed and are subject to change; their value depends on the individual circumstances of the investor. The value of investments can go down as well as up and you may not get back the full amount you invested. The past is not a guide to future performance and past performance may not necessarily be repeated. If you withdraw from an investment in the early years, you may not get back the full amount you invested.