For many, insurance is a chore that steals time and effort. It's a trek through jargon and ambiguity. And to top it off, it's a routine that repeats itself with every renewal date for every policy.
In spite of these obstacles, insurance relies on your attention to detail. But you shouldn't spend your spare time getting lost in the depths of lengthy contracts or script-driven helplines.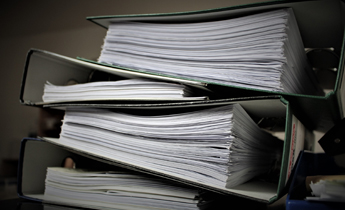 So, did you know?
For busy healthcare professionals like you, there's a chance to escape the hefty admin of insurance and still trust in the protection you have. This is where our new service, Lloyd & Whyte ONE, comes in. We can keep insurance simple by gathering your various policies into:
ONE renewal date
Even if you have different policies with different insurers, we gather those numerous renewal dates into one. This means having one renewal date a year instead of three, four, five or more.
For example, we could align your renewal dates to ensure that your car, home and travel insurance renewals all land on the same day.
ONE monthly or annual payment
To replace the hassle of multiple payments to different insurers, you can simply make a single annual or monthly payment for all of your policies.
ONE point of contact
If you are seeking help with a claim, need to amend your cover, or want professional advice, you would only need to contact us. We would then liaise with the insurers on your behalf to make the necessary arrangements.
Come question, issue or claim, your adviser is there to give you honest advice. They use their industry knowledge to make sure you get the best policy for your needs, and the best value out of your policy.
ONE document pack
We will send you a 'document pack', so you can keep all of your policies in one place. That way, you will know where to find your documents if you want to check your cover or contact us for advice.
How this service works
1. We talk to you, understand your requirements and review all of your current personal policies to make sure they are suited to you.
2. If we find more suitable cover to meet your needs, we will recommend an appropriate alternative to properly protect you – even if you have different policies with different insurers.
3. If we recommend that you switch, we can help you to prepare for the possibility of midway cancellation, and contribute up to £100 towards potential fees.
4. After recommending the appropriate cover for you, we simplify your insurances by merging the various policies into one renewal date, one monthly or annual payment, one point of contact, and one qualified adviser.
Could Lloyd & Whyte ONE make your life easier?
To speak to one of our advisers about simplifying your insurances, call us on 01823 250700 or click 'get in touch.'
Find us on Social Media
You can also keep up to date by following us on social media.